Collection: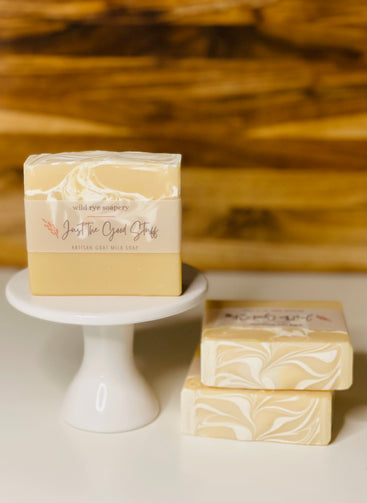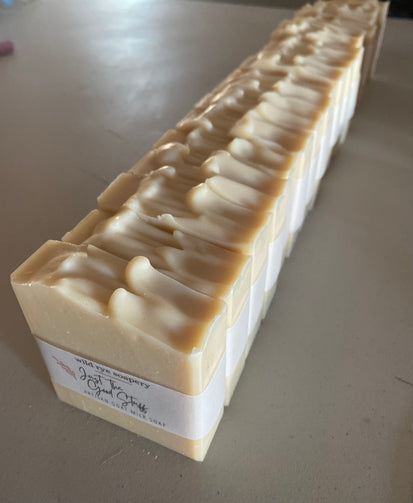 Collection:
Just the Good Stuff Goat Milk Soap
Just the Good Stuff Goat Milk Soap
Regular price

Sale price

$9.00
No frills in this bar! For those with extremely sensitive skin, we've created this fragrance-free, color-free bar. It's made with our extra moisturizing blend of oils and butters plus raw goat milk. 
Ingredients: Saponified oils (olive oil, coconut oil, shea butter, rice bran oil, avocado oil, mango butter and castor oil) raw goat milk & titanium dioxide.
This is a handmade product and will have some variation in size and color from one bar to another. Each bar is approximately 4.5 ounces.
Founders Kara and Julie each bring unique skills to the Wild Rye Soapery product line. With a degree in fine arts, Kara brings the beauty to our designs while Julie provides the chemistry expertise to create our skin-loving formulas. Thank you for supporting our small business!