Collection: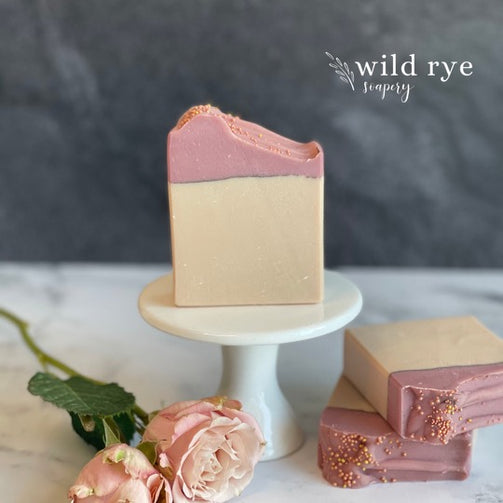 Collection:
Peachy Keen Goat Milk Soap
Peachy Keen Goat Milk Soap
Regular price

Sale price

$9.00
You thought you loved the traditional smell of peaches, but you haven't smelled this bar. The scent is peach PLUS guava, white florals, papaya and mango. 

Ingredients: Saponified oils (olive oil, coconut oil, avocado oil, shea butter, mango butter, rice bran oil and castor oil), responsibly sourced mica, activated charcoal, bursting beads and phthalate-free fragrance oil.
This is a handmade product and will have some variation in size and color from one bar to another. Each bar is approximately 4.3 ounces.
Founders Kara and Julie each bring unique skills to the Wild Rye Soapery product line. With a degree in fine arts, Kara brings the beauty to our designs while Julie provides the chemistry expertise to create our skin-loving formulas. Thank you for supporting our small business!